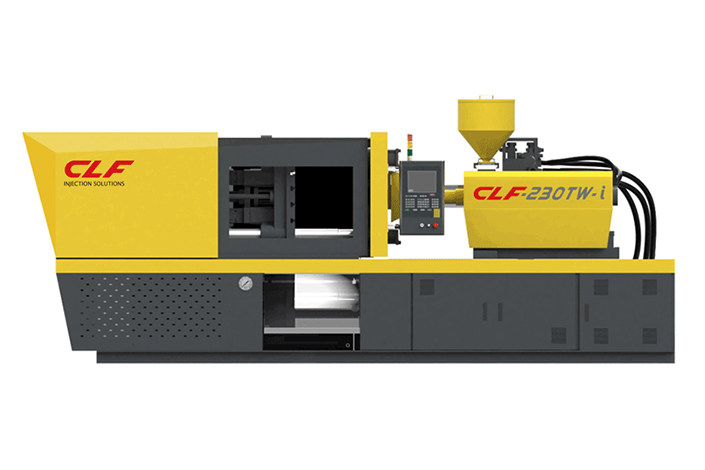 Thanks to the industry 4.0 revolution, the manufacturers can precisely control injection velocity, plastic temperature and pressure, mold cooling temperature and time. These are very crucial key variables for injection molding to increase overall productivity. Moreover, effective control on those variables also assist to prevent malfunctioning and decrease the defect rate of outputs.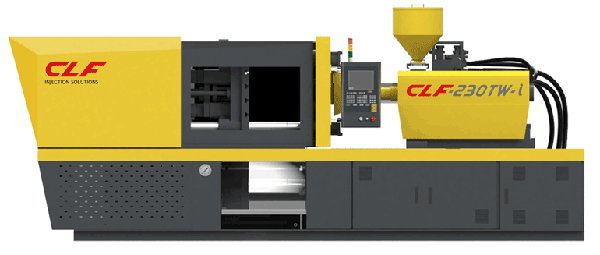 Industry 4.0 Boosts Smart Manufacturing, and Prevents Malfunctioning
Cultivating Taiwan's technology heritage and with 50 years of overseas experience, CLF is providing comprehensive solutions to its customers with its injection molding machines from 60 tons up to 5,000 tons. In the industry 4.0 era, the company develops smart machinery, builds up smart production lines and helps customers with smart solutions. CLF's smart solutions help manufacturers to maximize productivity, as well as assist production planning and prevent machine malfunctioning.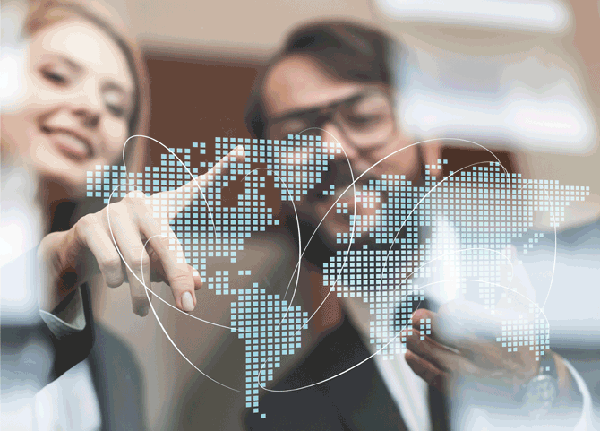 Production performance tracking
In terms of product performance CLF provides several smart systems. Intelligent Self-adaptive Management System is capable of overcoming abnormalities for injection products and achieving uniformity of the final products in terms of weight. During the injection process, the weight of finished products often varies due to differing machine parameters, external effects such as temperature, and material batches. The Intelligent Self-adaptive Management System provides filling-to-packing switchover control to achieve constant weight for finished products.
The Intelligent Automated Adjustment System assists to ensure the clamping force of the molds are at desired levels. This is crucial for uniform appearance and weight of the final products. Also, excessive clamping force can result in unnecessary energy loss and shortened machine part lifespan during the mass production.
For quality monitoring, the Intelligent Central Monitoring System (ICMS) assists to collect real-time machine data, and allows operators to adjust parameters through a user-friendly interface. Since the data is collected on time, the machine parameters can be adjusted without losing any time or defective outputs occur.
Information sharing with different parties
To maximize production efficiency, real-time information sharing is essential with the different parties. The Intelligent Central Monitoring System (ICMS) connects different parties involved in the production flow and helps them utilize it for various purposes, without wasting any time. Based on the data collected, the manufacturer can also forecast future production more precisely. Moreover, in case the manufacturer needs further assistance, can share the information collected with CLF to receive after sales services.
Machine malfunctioning and maintenance
Besides providing smart solutions to maximize productivity, real-time monitoring systems of CLF machines also helps manufacturers to monitor control parameters on time and take actions required for maintenance and preventing malfunctioning. In terms of the Intelligent Central Monitoring System (ICMS), the affixation of an accelerometer on the machine allows for recording vibratory signals in real time. That gives indication to whether toggles, bearings, and the hydraulic motor base are in need of lubrication.
This is crucial for the manufacturers while the physical assistance is an obstacle due to the current travel restrictions for the engineers to provide after-sales services.
Industry 4.0 Smart Solutions Manufacturer Examples
The biggest screwdriver manufacturers in Taiwan and the biggest OEM in the USA uses CLF machines to produce high value-added multicolor hand tools. Due to the diversity of products, controlling the manufacturing schedule is important for the client. Instead of manual calculation, CLF's Intelligent Central Monitoring System (ICMS) helps the client not only to sustain stable product quality, but also to forecast production capacity, combine working orders, and do intelligent scheduling plans.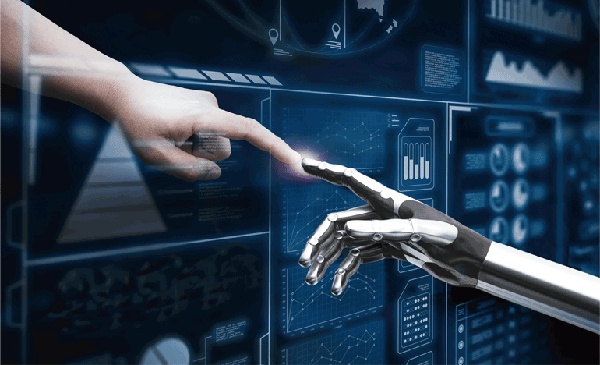 Another Taiwanese manufacturer uses CLF's smart machines from 230 tons to 600 tons to manufacture plastic products for various industries. The industries of this manufacturer span across car parts, stationery, electronic product parts, and so on. Industry 4.0 smart systems help the manufacturer to collect and monitor all the data from machines. Since the manufacturer is required to produce different types of final products, precise production scheduling is essential. Previously the manufacturer was making this scheduling manually and it required extra labor time and cost. Through CLF's intelligent systems, now the manufacturer is monitoring the real-time data of the machines and easily arranges the following production schedule. Through the intelligent systems, the manufacturer not only reduces the cost and defect rate of manual work, but also can clearly find out the capacity of each machine and productivity for each month.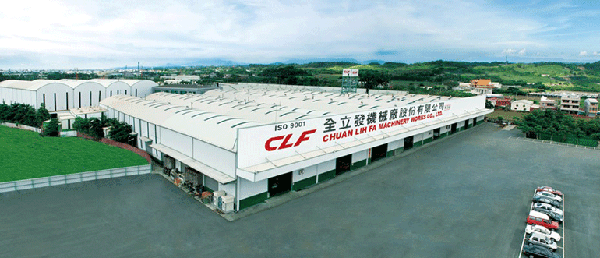 CLF connects the world with over 50 years of oversea experience and manufacturing customized smart machines and conventional injection molding machines to meet any need of the customers. For further information, feel free to contact CLF.