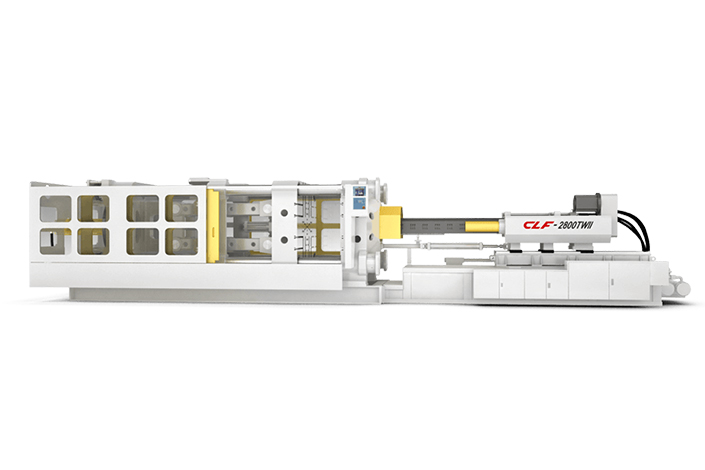 CLF has reached more than 55 years of expertise, friendly services and innovative optimizations. Offering a full range of solutions to meet customers' needs and expectations by:
Among all the machines that CLF has developed, as for this year they will be investing more time on their 3 Main Series for customers' needs: TWII Series, TPII Series and TWR Series (Multi-color machines).
This machine is suitable for wide, long or deep finished products. It consists of a five-point external crank mechanism to reduce the deformation of the formwork which also contains an ultra-long mold opening stroke for more rapid and smooth mold opening and closing.
Furthermore, it has a high rigidity/high precision injection mechanism to improve the injection efficiency.
CLF can customized this machine to achieve energy saving and injection stability improvement depending on customers requirements.

This machine is suitable for small and diverse production. It consists of a two-plate design that adjusts the mold thickness. Since the machine's length is short it saves space for the user.

This machine can reduce the cost of molding time by combining different materials and colors through the reduction of secondary processes. It can increase the flexibility of the product design and make the appearance of the product increase its value by using different colors and materials.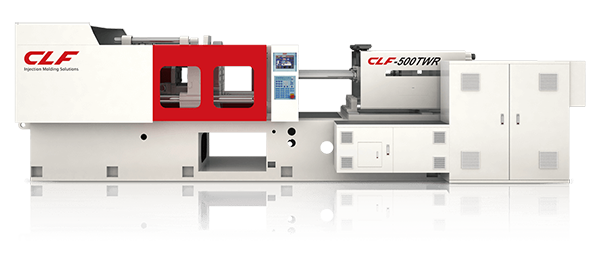 CLF recommends their machines to customers depending on the customer's product line, production needs, plant size, etc. If customers need to save space and want to produce larger items, then TWII and TPII will be recommended. If the final product has more than two colors, then TWR will be recommended to the customer.

Their expertise and technology advances allows them to find the best solution for customers from the very first stage of communication with customers to the final stage of machinery delivery.

Check more about: How Industry 4.0 in Injection Molding Maximizes Production?

After-sales Service
When we consider the purchase of a machine, customers tend to ask what services (issues) and benefits (parts / components) they will get from the company we are getting a machine from. In this case, CHUAN LIH FA (CLF) provides a 24/7 service line for any assembly, repair, purchase of parts, etc. In order to ensure a smooth production of the customer's machine, their service reply duration ranges within 1-2 working days. Also, they guarantee an adequate and reasonable price for parts, and respond to quotations for parts or repairs within 2 working days.
In Taiwan and China, their professional technicians can implement a tour maintenance service to ensure that customer's machines are maintained in the best condition. And provide a 1-year warranty for new machine parts, and a 2-year warranty for structural castings. Under normal use, parts and maintenance fees can be waived during the warranty period.
In addition, CLF has agents or offices in many countries for customers to contact. Under the epidemic situation, they can be the customer's first-line service personnel of CLF by going to the plant to investigate the condition of the machine, and assist the technicians in Taiwan to communicate and deal remotely, and help customers solve the problem in the shortest time possible.
Agency area:
Brazil, Argentina, Mexico, Poland, Greece, India, Malaysia, Indonesia, Turkey, Africa
Office area:
Vietnam, Thailand